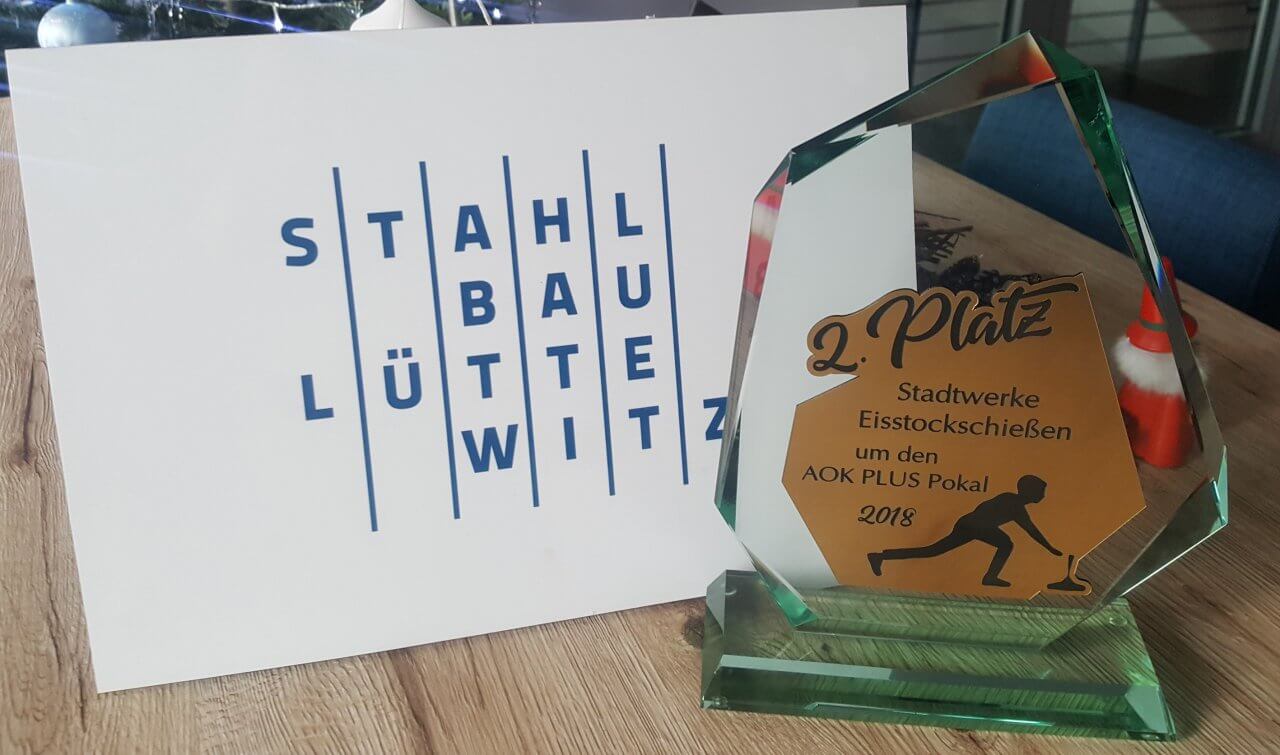 At the 2. Döbelner Curling on 15.12.2018 our "Steel-Icons" secured 2nd place!
In an identical setup as last year, our well-trained team in the ice arena of Stadtwerke Döbeln fought on in cold and wet weather conditions lap after lap and had to defeat only the first place in the final.
As a reward, we were allowed to take a nice cup with us and hope that in the coming year he will receive nice company with another trophy.